The Airbus A319 is similar to the Airbus A320 and the Airbus A321. All three of these aircraft can be flown by the same pilot, and maintained by the same maintenance workers. This allows the recuction of costs, easily putting these aircraft in the top places of sales in short to medium-haul aircraft.
---
ShopNet - Pilot Supplies, Consumer Electronics, Personal Security and Law Enforcement Products below Retail
Priceline.com Name Your Own Price For Leisure Air Travel - You name the price you want to pay and priceline finds a major airline willing to release seats on flights where they have unsold space. Tickets can be requested up to six months in advance.
---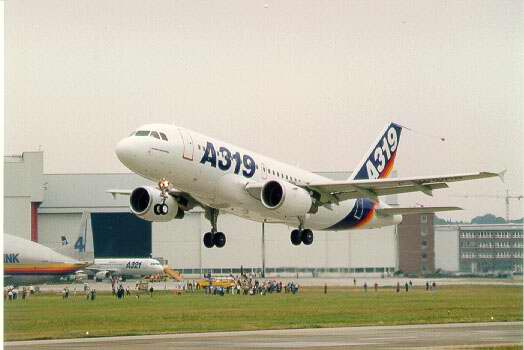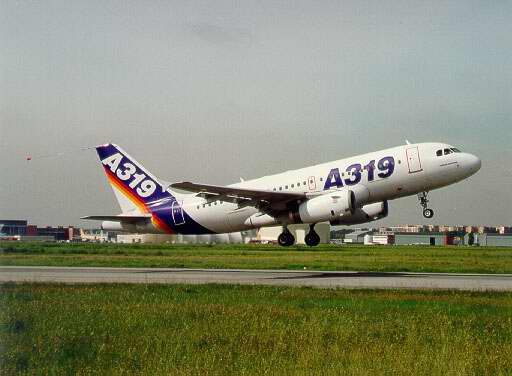 A340 Gallery | A330 Gallery | A320 Gallery | A319 Gallery | Airbus A3XX Gallery
Boeing MD-11 Gallery | Boeing DC-10 Gallery | Boeing 777 Gallery | Boeing 767 Gallery
Boeing 757 Gallery | Boeing 747 Gallery | Boeing 737 Gallery | Boeing 727 Gallery | Boeing 717 Gallery