The Boeing 767 is a medium to long-haul aircraft. It, like the 777, is new and full of computers. The 767 is a quiet aircraft as well as wide-bodied. Many airlines from all over the world use this aircraft. They range from American to Air Canada, and Delta to El Al.
---
ShopNet - Pilot Supplies, Consumer Electronics, Personal Security and Law Enforcement Products below Retail
Priceline.com Name Your Own Price For Leisure Air Travel - You name the price you want to pay and priceline finds a major airline willing to release seats on flights where they have unsold space. Tickets can be requested up to six months in advance.
---
Before using these images in any way, please read this so as not to find yourself in legal trouble with Boeing.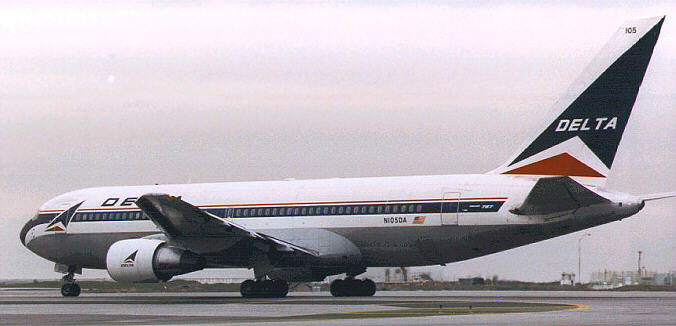 A340 Gallery | A330 Gallery | A320 Gallery | A319 Gallery | Airbus A3XX Gallery
Boeing MD-11 Gallery | Boeing DC-10 Gallery | Boeing 777 Gallery | Boeing 767 Gallery
Boeing 757 Gallery | Boeing 747 Gallery | Boeing 737 Gallery | Boeing 727 Gallery | Boeing 717 Gallery