The Boeing 777 is one of the most, if not the most, advanced commercial aircraft in the world. The entire cockpit in this aircraft is full of computer screens which have the ability to control the entire flight with the simple input from the pilot or co-pilot. The 777 is a wide-body aircraft which flies long-haul routes.
---
ShopNet - Pilot Supplies, Consumer Electronics, Personal Security and Law Enforcement Products below Retail
Priceline.com Name Your Own Price For Leisure Air Travel - You name the price you want to pay and priceline finds a major airline willing to release seats on flights where they have unsold space. Tickets can be requested up to six months in advance.
---
Before using these images in any way, please read this so as not to find yourself in legal trouble with Boeing.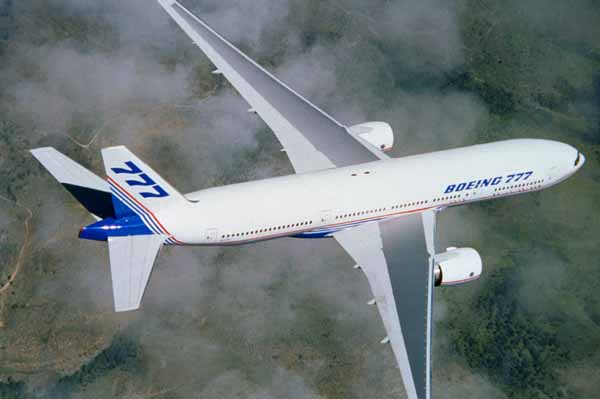 A340 Gallery | A330 Gallery | A320 Gallery | A319 Gallery | Airbus A3XX Gallery
Boeing MD-11 Gallery | Boeing DC-10 Gallery | Boeing 777 Gallery | Boeing 767 Gallery
Boeing 757 Gallery | Boeing 747 Gallery | Boeing 737 Gallery | Boeing 727 Gallery | Boeing 717 Gallery